Kikutei Collection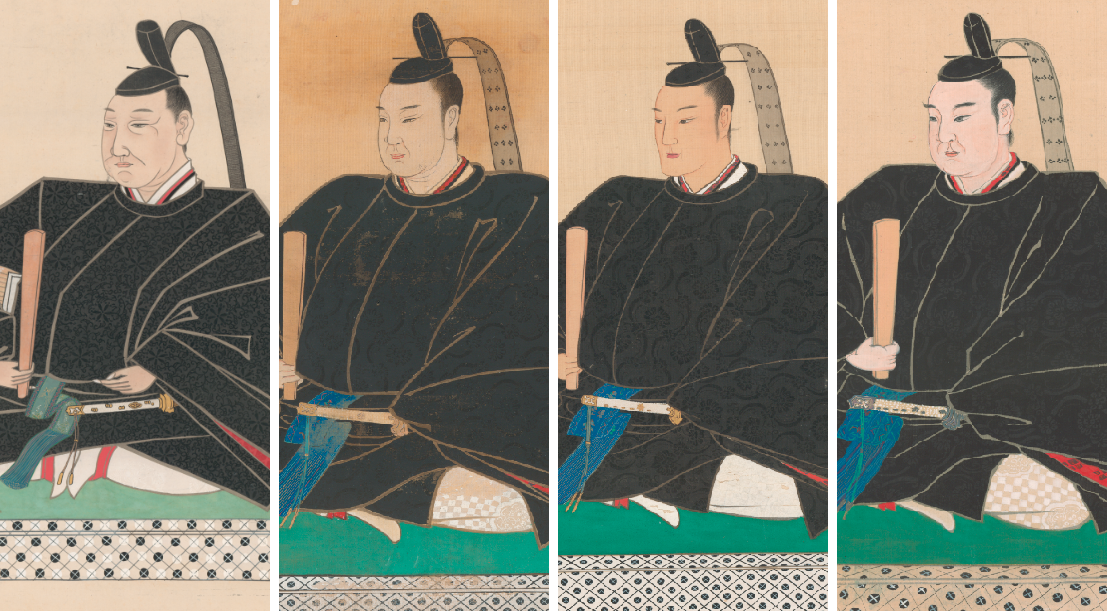 Kikutei Collection is an assembly of manuscripts and books handed down through the Kikutei Family founded by Kanesue (1281-1339; 兼季), the forth son of Sanekane Saionji (1249-1322; 西園寺実兼).
The lineage of the family goes further back to the Fujiwara Hokke (藤原北家). Kanesue lived in the Imadegawa Residence of Kyoto and started to use the family name Imadegawa. It is said that he was also known as Kikutei (Residence of Chrysanthemus) Udaijin (Minister of the Right; 右大臣), because he loved chrysanthemums and cultivated them in his premises, and that he eventually changed his family name to Kikutei. The family was designated as one of the eight families which members can be appointed as Daijō-daijin (Great Council of State; 太政大臣) , served as biwa (Japanese lute) players, and after the Meiji Restoration, received the title of marquess.
The collection includes many documents on methods of biwa playing, many of which were handed down secretly through the family, and rare materials on music and instruments, because the generations of the Kikutei Family served the imperial court with their skills of biwa playing and knowledge on music. It is needless to say that these original documents and books are indispensable resources for the research in traditional Japanese music.
Other remarkable documents are a number of the most authentic rare records of the court rituals by the contemporary nobles, which enable us to imagine people's life and environment back then.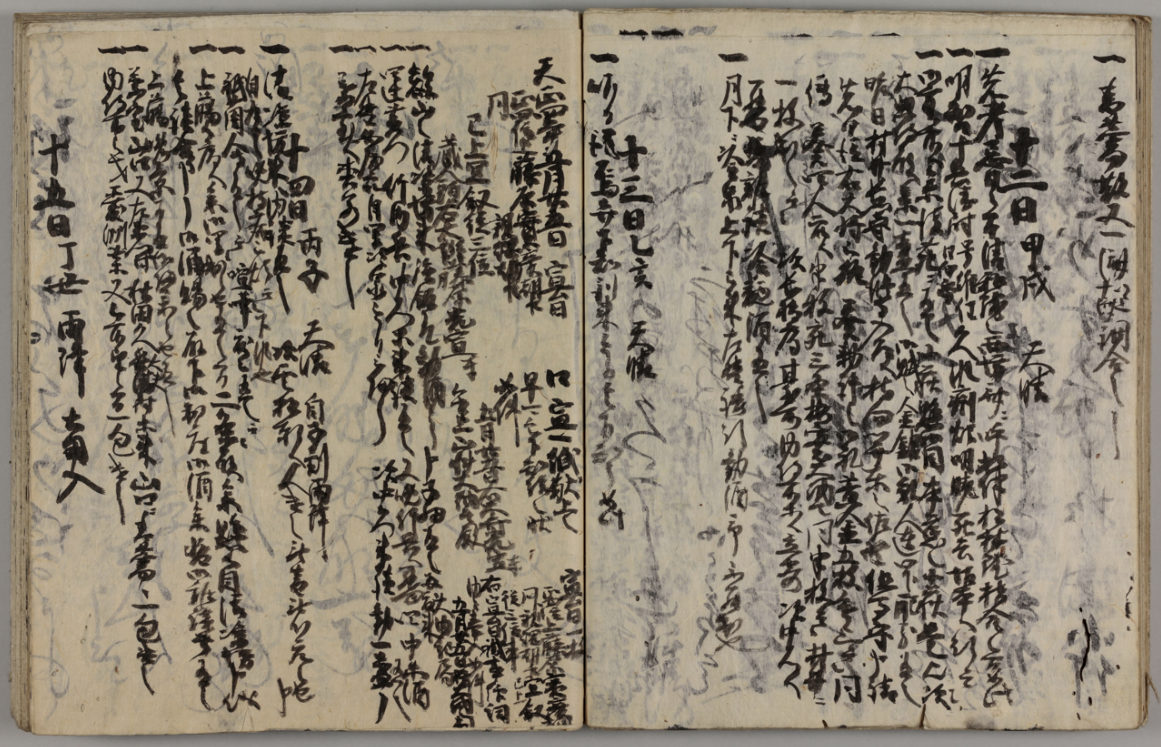 Characteristically, this collection is also rich in records of the Kikutei Family, including diaries hand-written by nobles during the Muromachi Period (the latter half of the 14th century to 16th century), which tell us the then politics, economy, religion, and customs. Some diaries are written on the back side of used paper (letters), which is also quite significant historical record.
The composition of this collection is as follows: records of the Kikutei Family, in particular books on music, as the family served the imperial court with their knowledge and skills on music, and documents on the customs and traditions of the imperial court, as well as a small number of Japanese literature books and very few Chinese classics.
Kikutei Collection was deposited permanently to the Main Library, Kyoto University by late Marquess Kiminaga Kikutei, among which 1,326 volumes of 872 title books in November 1922, and 43 volumes of 38 title books and 822 documents in December 1923 (*1).

The collection deposited in 1922 and 1923 and additional documents and scrolls of portraits related to the Kikutei Family were donated to the Main Library, Kyoto University by the owner of the collection and were formally registered as the holdings of the library in January 2021. The total count is 1,833 items, of which 1,817 items (983 books and 834 manuscripts)(*2) are the former deposited collection and 16 items (3 manuscripts and 13 artworks) are newly donated ones. (The counts of the former deposited collection differ between *1 and *2 due to the change of the count unit.)