Konoe Collection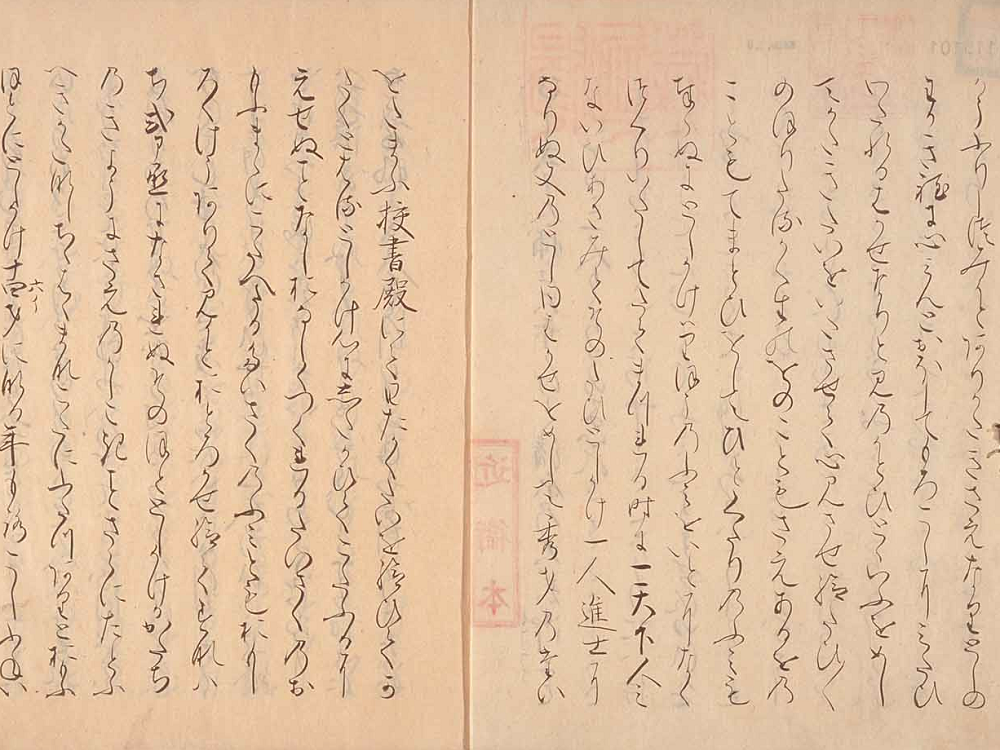 The original Konoe Collection was formerly held by the Konoe Family, the leading family of the five regent houses, and consists of the diaries of generations of the Konoe Family and records of the court and nobles during the period from ancient times to the end of the Edo period.
In 1900, one year after the completion of the library building of Kyoto University, Atsumaro Konoe (1863-1904) deposited 10,029 books of 1,219 titles in the permanent care of Kyoto University. Again, in 1916, another 10,606 books of 769 titles in Yomei Collection stored in Nijo Castle at the time were moved to Kyoto University Library. And then, Fumimaro Konoe (1891-1945), Atsumaro's son, asked Kyoto University for the deposition of an additional 98,000 books in the library's care and the Library accepted the offer.
The Konoe Family possessed another collection of rare books, Yomei Seden Collection. In 1938, in order to secure the preservation of this precious collection, Fumimaro established a public interest incorporated foundation, Yomei Bunko and donated the Yomei Seden Collection to the foundation.
Kyoto University Library agreed with Fumimaro's wish to establish a comprehensive collection of rare books handed down through the family and, by 1945, returned the books deposited in care of Kyoto University, which were then incorporated into Yomei Bunko.
Yomei Bunko, however, appreciated Kyoto University Library's contribution to the preservation of the rare books for around 50 years and donated 3,150 books of 219 titles among the previously deposited books to Kyoto University Library in 1944. This is the Konoe Collection held in Kyoto University Library today.
Most of the books in the Konoe Collection in Kyoto University Library are Chinese classical books, but the collection also includes old handwritten copies of Utsuho monogatari, Ochikubo monogatari and Okagami and old type editions of medical books published around the beginning of the 17th century.