265 titles of Tanimura Collection linked to NIJL's Collectors' Seal Database
2019-01-29
265 titles of Tanimura Collection linked to NIJL's Collectors' Seal Database
Many old books have collectors' seals on them that furnish valuable information on the books' provenance and transmission. The Collectors' Seal Database provided by the National Institute of Japanese Literature (NIJL) has accumulated images of collectors' seals and their information, which users can search by what is inscribed on the seal, the number of characters, the placement of each character, the number of lines, where the text is broken in lines, etc. Seals collected from Tanimura Collection held by Kyoto University Library are also included in the database.
We have linked the digital archive's 265 titles of Tanimura Collection to the Collectors' Seal Database so that users can easily refer to the detailed information of the seals on these books.

Please click the links on Kyoto University Rare Materials Digital Archive to the Collectors' Seal Database, and then...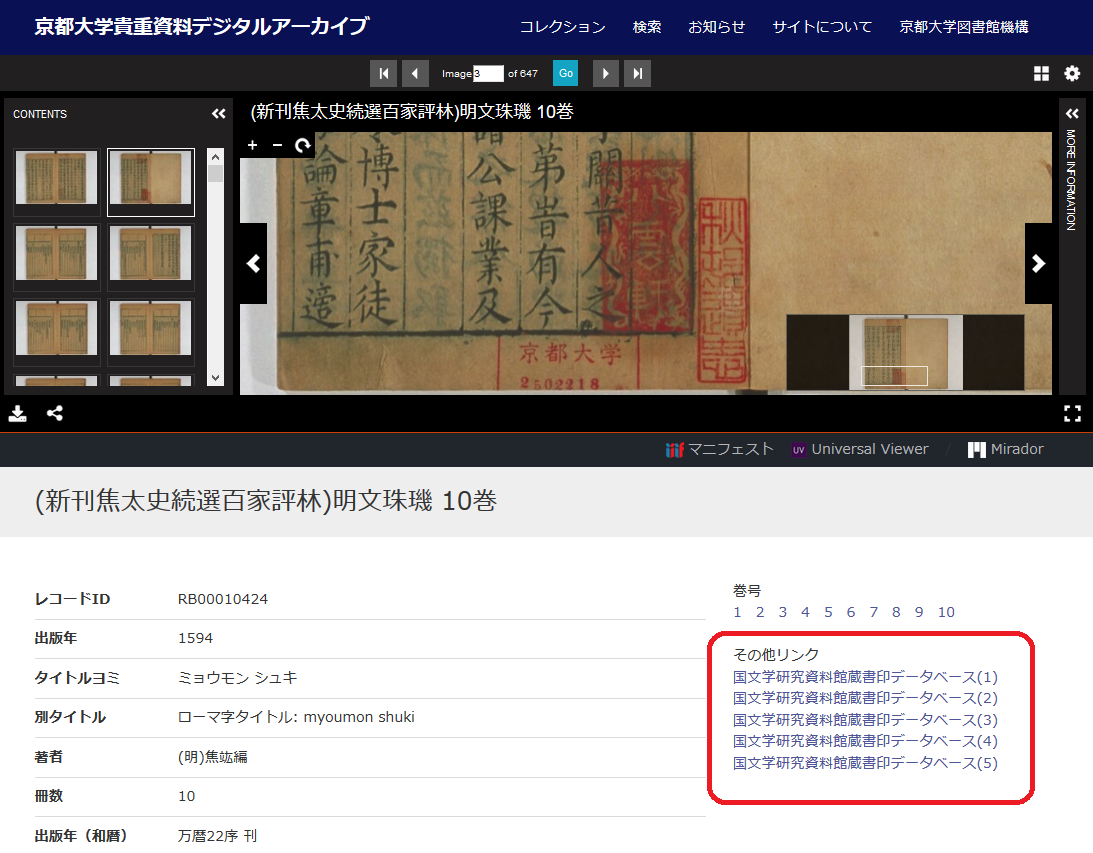 The information of the Collectors' Seal Database appears.