Kawai Collection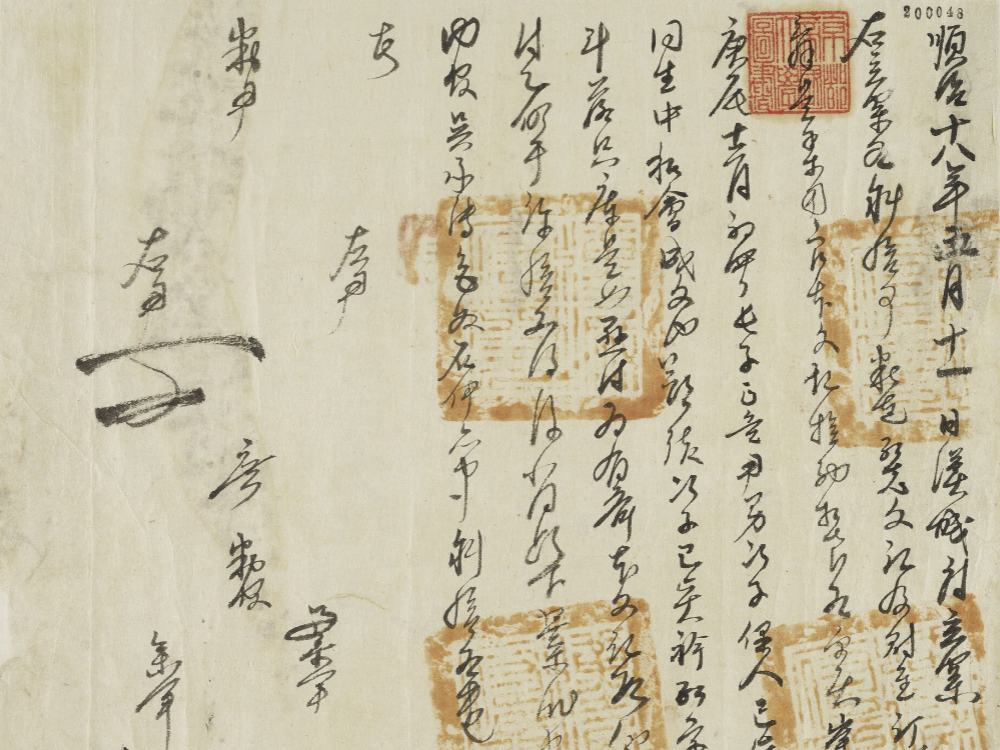 Kawai Collection consists of Korean classical manuscripts and books collected by Dr. Hirotami Kawai. Kyoto University bought the collection from his family in 1919 and since then has preserved it as one of its rare collections.
Dr. Kawai was born in 1872, graduated from Tokyo Imperial University in 1898 and taught at junior high schools, until he was appointed as vice principal at Gyeongseong Branch School of Oriental Association Vocational School in 1907. He devoted himself to the research in Korean history, in particular, the public finance during the Yi Dynasty in Korea and collected documents relating the field. He died at the age of 47 in October 1918.
Kawai Collection includes a variety of documents during and after the Yi Dynasty in Korea, such as official and private records, documents on politics, economy, religion and customs, which are indispensable for the research in the history of Korean public finance.
The manuscripts ranges from the records of trade in land, houses and other properties, state-owned rice and trees and diplomatic affairs, demonstrating Dr. Kawai's interest in the public finance of the Yi Dynasty.
The books are also collected from diverse fields in a consistent and systematic manner, which proves Dr. Kawai's meticulous and careful research attitude.
Most of the books were printed in wood or metal type. These are actual examples of the history of printing in Korea.
* Part of the items includes annotations cited from Suzuka Mokuroku Catalog (鈴鹿目録), which was originally handwritten but is being temporarily supplemented and transcribed to text data by the Japanese Literature Laboratory, Graduate School of Letters, Kyoto University.
Digitization Project of Kawai Collection
Kyoto University Library, the Institute for Research in Humanities, Kyoto University and the Research Institute of Korean Studies, Korea University concluded an agreement on the cooperation for the investigation of Korean classics Kyoto University Library holds, the digitization of them and the compilation of metadata for them in 2015.
The Institute for Research in Humanities and the Research Institute of Korean Studies are investigating the collection, the Research Institute of Korean Studies is compiling the metadata in Korean and Dr. Bunkyo Kin (Moonkyong KIM), Emeritus Professor of Kyoto University, is compiling the explanation in Japanese. The photo-taking and the production of digital images are dealt with by Kyoto University Library. The results of this project will be publicized in this digital archive.
▼Materials digitized under the project based on the agreement between Kyoto University Library, the Institute for Research in Humanities, Kyoto University and the Research Institute of Korean Studies, Korea University