Nakanoin Collection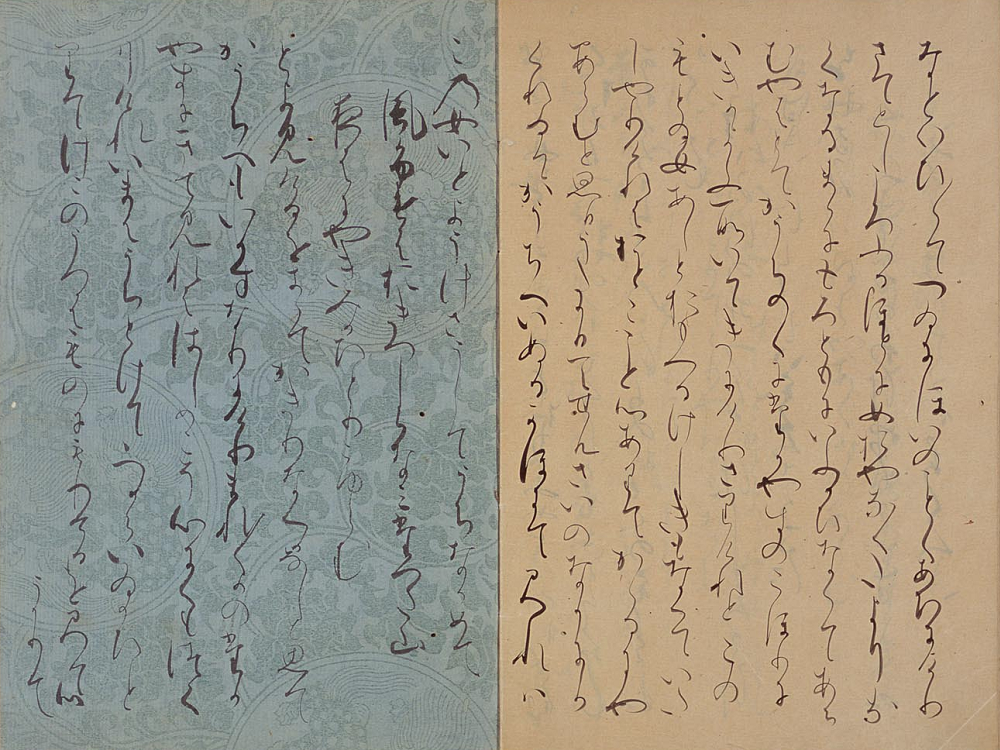 Nakanoin Collection was formerly held by Michinori Nakanoin (1856-1925), whose family tree goes back to Murakami-Genji and lasted until the Meiji era, when they became kazoku (peers) and the head of the family was given the rank of Count.
The family's contribution to research in Japanese literature is acknowledged. In particular, Michikatsu (1558-1610) and Michimura (1588-1653) are renowned for their deep knowledge of Japanese literature, especially waka (31-syllable Japanese poetry).
In 1923, Former President of Sumitomo Company Kichizaemon Sumitomo, who was related to the Nakanoin Family by marriage, purchased 1,041 books of the collection from Michinori and donated them to Kyoto University Library. This is Nakanoin Collection held in Kyoto University Library today.
Most of the books in Nakanoin Collection are not printed but handwritten materials.
The highlights of the collection are the commentaries handwritten by Michimura and Michikatsu on Chokusen wakashu (imperial anthologies of Japanese poetry) such as Manyoshu and Kokinshu, Ise monogatari and Genji monogatari.
In addition, the collection includes the writings and commentaries handwritten by Michishige (1631-1710) and Michimi (1668-1740) regarding the study of Japanese classical literature. Furthermore, the memorandums of the authoritative precedents of court ceremonies and the records of religious rites are important materials for research in the history of people's lives. Personal notes on the political changes during the Meiji era vividly describe the turbulent social situation conditions in Kyoto at the time.