Shimbun Collection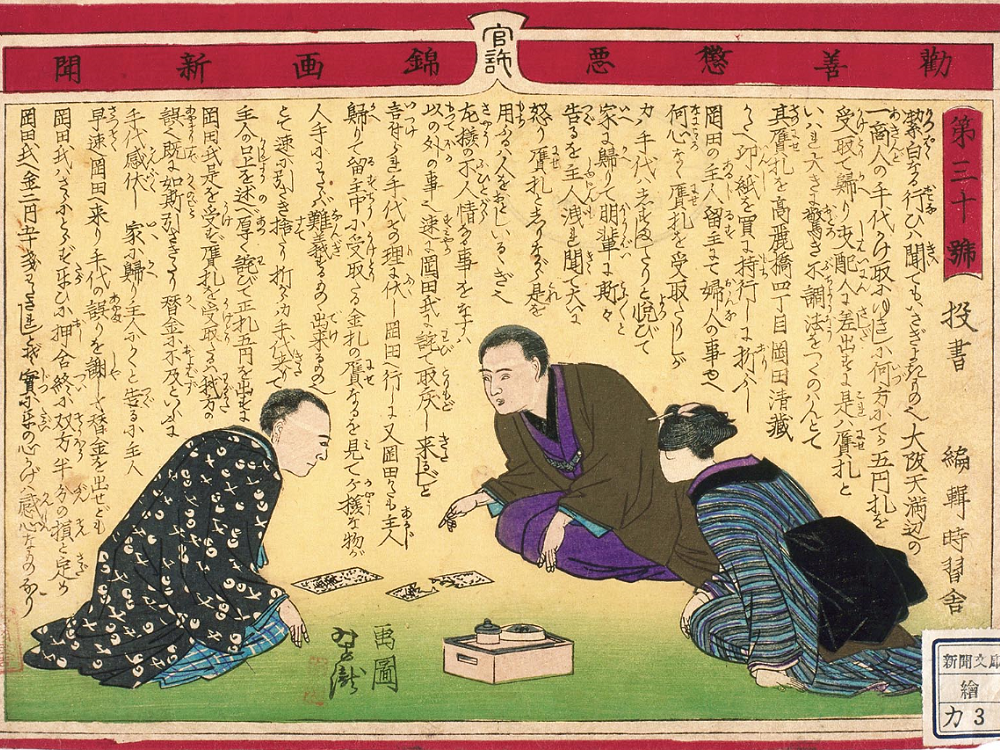 Shimbun Collection was formerly held by Toshito Nakagami (1884-1969), former reporter of Osaka Shimbun and consists of newspapers and relevant documents published in Japan during the period from the end of the Edo period to the beginning of World War II.
The collection includes well-known newspapers published in almost all the major and local cities in Japan, but only few of them have complete issues. However, it is remarkable that many rare newspapers in this quantity are preserved in comparatively good condition.
Nishiki-e shimbun were one-sheet newspapers composed of nishiki-e (woodblock prints) with accompanying text published in Tokyo and Osaka from 1868 to around 1877. There are a variety of them including Tokyo nichi-nichi shimbun, Osaka shimbun nishiki-e, Nichi-nichi shimbun, Nishiki-e hyakuji shimbun and Hiragana e-iri shimbun.
In 1941 and 1942, Kyoto University Library purchased 861 items of newspapers and relevant documents in 648 titles from Toshito Nakagami with the fund donated by Seiichi Ueno (1882-1970), owner of Osaka Asahi Shimbun.